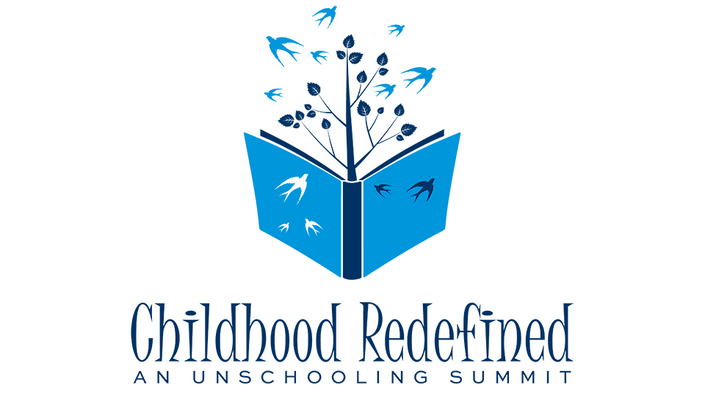 Childhood Redefined: An Online Unschooling Summit
Are you ready for MORE?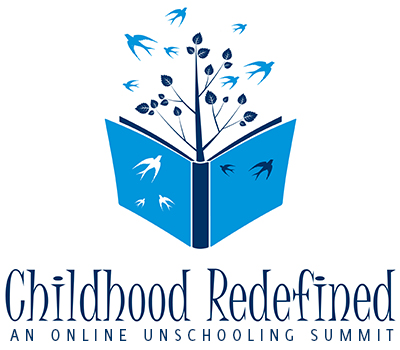 Anne: "I always knew, even as a confused and misunderstood child, that the childhood I experienced, one defined by typical society, would not be the one I would want my own children to live. And it was after they were born that I was able to put words to it: Childhood should ONLY be defined by Celebrating the Children for Being Exactly Who They Are!"

Pam: "Seeing and treating children as intelligent, capable, and whole people profoundly redefines their lives growing up."
Anna: "I love the power we have to create our own story and Childhood Redefined is just that ~ our opportunity to CHOOSE how we define childhood, how we write our family's story of love and connection."
What does Childhood Redefined mean to YOU?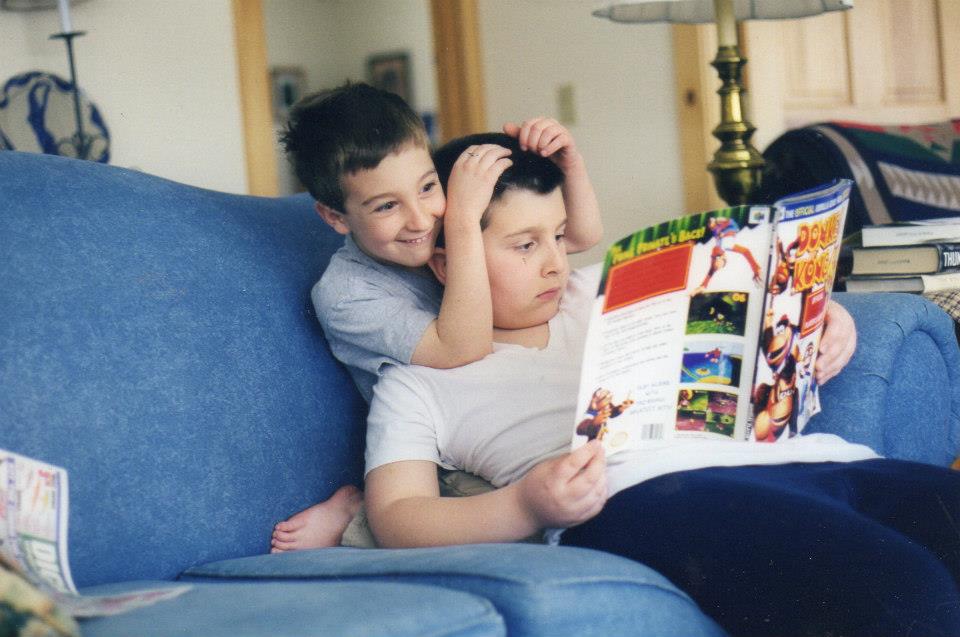 Because, ya know, simply by CHOOSING unschooling, by SEEING your child and walking away from traditional schooling and TOWARD what is right for your child ... you've already begun redefining childhood for your children!
Whether you took your children out of school or chose not to bring school into your lives at all… whether you are new to unschooling or are more experienced with older children, Here You Are!! Yay! You and your children are FREE. Cuddles, games, movies, laughter, play, stories, hikes, jumping, exploring, conversations, discoveries… every day is Saturday!
Your unschooling journey has been exhilarating and awesome and downright FUN. And you are loving and learning more and more about unschooling. Yet, at times it can also be a bit scary… a bit overwhelming… sometimes lonely.
Even though you've been reading the books and the blogs, you've joined the online groups, and you're listening to the podcasts, STILL, you're feeling like there's something missing. You have this feeling that there's gotta be MORE.
Know what? We've been there. Yep. We hear you. We get it.
We remember that hunger for MORE. The certainty that the answers we needed, those missing pieces, were out there, somewhere, if only we kept looking.
It turns out, what we really needed to do was to turn our focus inward.
MORE inner reflection. MORE deliberate living. MORE self-awareness. MORE true connection.
Well, GOOD NEWS. THIS Summit is your invitation to do just that: to go within to discover and CONNECT to those pieces that you feel have been missing.
"The Summit online workshop was a very deep dive into discovering, accepting, and celebrating who I am and who my children are. Pam's podcasts, online discussions, and unschooling conferences have been incredible tools for me to understand myself, my child, and unschooling, but this summit is the only place where I have been held by the hand as I worked through those feelings and beliefs that limit my growth and hinder unschooling."
~ Susan
We're not sharing a map, we're holding the lantern for you.
Our children are not your children. Our life experiences are not yours either. We SO get that! We're not simply sharing a map and expecting you to follow in our footsteps because our journey is not YOUR journey.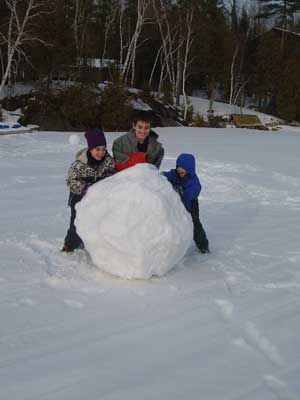 Instead, we are holding up a lantern and walking alongside you. Sharing our stories and insights. Helping to light YOUR path as you to do the deep, personal work that is necessary to peel away the layers of conventional scripts and expectations. Because it's those voices that can get in the way of cultivating a thriving unschooling spirit in your family.
What's SO COOL is that choosing to CREATE this Summit experience required US to dig deeper too! And in doing so, we cover it all—from unschooling basics, to our inner work and revelations, to life with grown unschooled children. And we do so from the depths of our souls to yours.
And THAT is exactly where we want to meet YOU!
"The Childhood Redefined Summit is just such an incredible experience. No matter where you are on your unschooling journey, whether just starting out or many years in, you will not regret taking advantage of the opportunity to have these 3 amazing women at your fingertips. The combination of their experience and insight, together with their open hearts and the ongoing support they provide is truly priceless."
~ Alice
This is NOT an unschooling conference.
The Childhood Redefined Unschooling Summit is unlike anything you've ever encountered thus far on your unschooling journey. We designed this entire Summit for YOU and your desire for MORE. We are here to walk with you... assisting you, hearing you, guiding you, as you make your journey to the Summit. Most of all, we offer you MORE of ourSelves as you excavate and rediscover MORE of YOURself!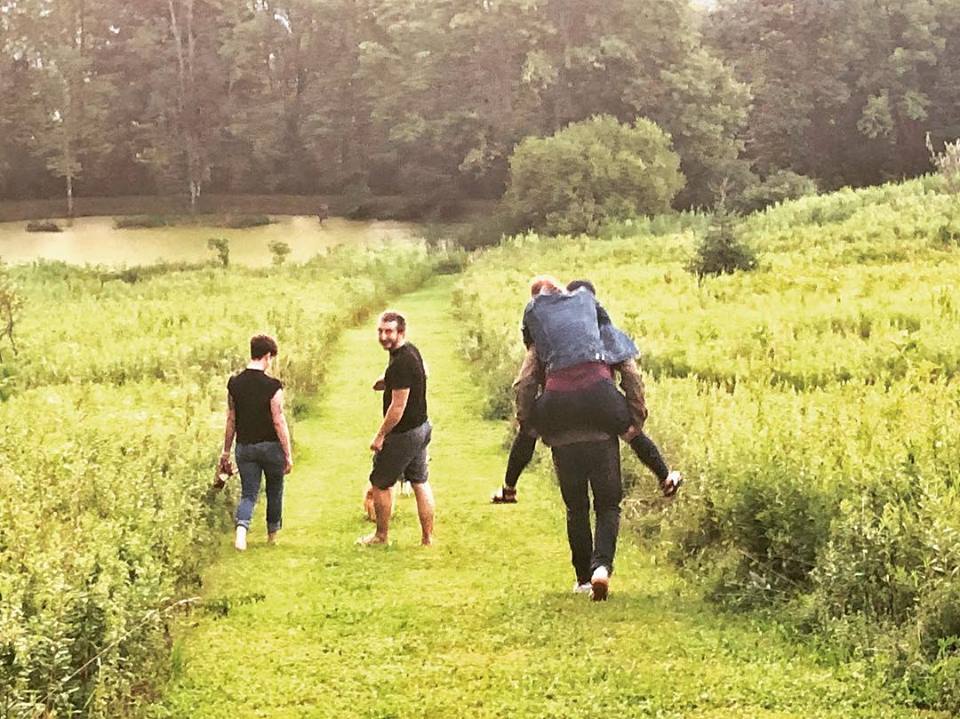 This is also why the Summit is simply the three of us—Anne, Pam, and Anna—and not a whole bunch of speakers. Over the years, we have come to know each other online and in real life at unschooling conferences and have become friends who deeply respect each other as people AND as unschooling parents. And as we began working together we have discovered that, while our three voices share a similar energy, we each see and describe unschooling through our own unique lens of language and experience.
"It was especially helpful to have the three different voices, each with their own experiences and strengths, sharing their own perspectives of what it is like from the summit. I did a lot of healing of myself and my own childhood experiences that was (is) so necessary for being able to see and appreciate my son for who and what he is. And the experience and the three of you have inspired me to just go for it, embrace possibilities, and believe in myself, my family, and love."
~ Susan
Meet your guides.
Between them, Anne Ohman, Pam Laricchia, and Anna Brown have more than forty years of unschooling experience, insights, and stories to share with you.
Greetings! I Am Anne.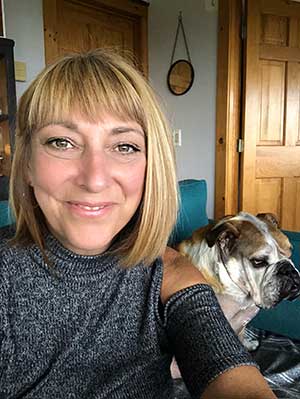 I have joyfully been an active voice in the online unschooling community since 1998, back when there was only one online unschooling site! I began speaking regularly at unschooling conferences in 2002, and, in 2004, at the urging of those who desired more of my unschooling experiences and perspectives, I created the respectful and uplifting online unschooling community, Shine with Unschooling. Shine now also has a facebook page and a website: shinewithunschooling.com. My first-born son, Jacob (born 1990), was our wayshower to this unschooling life and my son, Sam (born 1994), flowed sweetly into it with us, of course, laughing all the way.
"All Children SHINE When Celebrated for Being Exactly Who They Are!"
Hi! I'm Pam.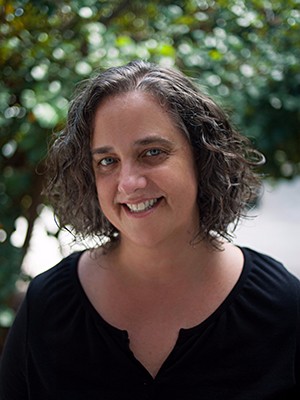 I discovered homeschooling back in 2002 and my three children were thrilled to soon leave school behind. Within weeks I found unschooling and we never looked back! I believe it was 2004 when I created the first iteration of my website, livingjoyfully.ca, and over the years I discovered how much I love thinking about, writing about, and talking about unschooling! In 2012 I published my first book, Free to Learn: Five Ideas for a Joyful Unschooling Life. My most recent book—my fifth—is titled, The Unschooling Journey: A Field Guide. I also started my weekly podcast, Exploring Unschooling, in 2016. My three children, Joseph, Lissy, and Michael, are now all in their twenties.

"You are the HERO of your unschooling story."
Hello! I'm Anna.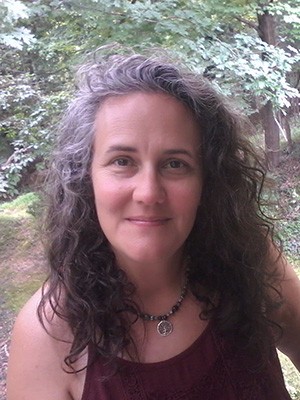 I have two daughters (born in the late 1990s) who were always unschooled. I've been an active member of the Shine with Unschooling community from the beginning and have enjoyed speaking at a number of unschooling conferences over the years. My most treasured topic is consensual living: a process, a philosophy, a mindset by which we seek to live in harmony with our families and community. And I have learned that, connection is key to living our best lives and cherishing the people and moments around us. You can find me and some of my writing at my website, choosingconnection.com.

Unschooling insights and inspiration at your fingertips. Forever.
The Summit has more than TWELVE HOURS of video content. All unschooling-focused. And the videos are divided into bite-sized pieces so you can watch and ABSORB them at your convenience.
Not only that, one of the ways in which the online Summit experience brings you MORE than an in-person event is the ability to revisit all the session content, over and over. Chances are you will make new connections and gain new insights a few weeks, months, and even years later as you bring your now more-experienced self to the sessions.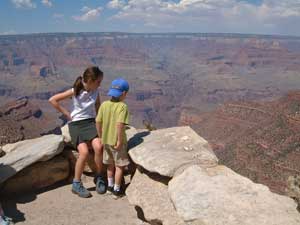 Another is that the content is available in various formats—video, audio, and text—so that you can connect to the content in the way that works best for you in the moment. Maybe you watch the video of a session one day, then the next week you listen to the audio version while you're out for a walk or doing the dishes, and the week after that you read the transcript in the early morning as you have a coffee (or tea!) before the kids wake up. Different formats encourage different connections. Over time, you will come to more deeply understand both yourself and the ins and outs of living unschooling with your family.
And the content is downloadable too! You don't need to be connected to the Internet to watch, listen, or read. There's also the private Facebook group where you can connect and engage with us and the other Summit participants. We're waiting to welcome you to your journey. And with other expeditions having gone before you, there are already some amazing threads for you to soak in.
"What a wonderful journey this Summit has been and will continue to be because I can keep going back to learn more as my understanding of myself and of each of my family members deepens. I am now more capable of honoring who my children truly and wholly are, connecting with them where they are and without expectations, blocking out "outside noise" such as societal pressures, and keeping my focus where it belongs--on my children. This was so much more than a "How to Unschool Well" training. There is still much work to be done, and I have the tools to do it. Thank you for pouring yourselves into this!"
~ Kinsey
Enrollment is CLOSED.
PLEASE NOTE: We open the Summit for new participants twice a year, in the spring and fall.
The Summit content is completely self-paced but opening enrollment for only a short window, twice a year, allows us to deeply focus our attention on supporting the new participants as they work through the content.
And once you're in, you're in forever. All new content added to the Summit in the future is yours for FREE.
Here are the details:

Enrollment will open again in spring 2020.
Your Summit investment: $299USD, or 4 monthly payments of $80USD (plus any applicable taxes).
"Nothing has impacted our unschooling lives, our family relationship, and my connection with mySelf more than the Summit. Every bit of content was so thoughtfully and warmly prepared and I feel so nurtured knowing that I can go back to it at any time. My intuition about the many glorious benefits of unschooling has always been strong but it is very soothing to also have radical validation from these three women who I respect so much and who have taught me how to tap into that radical validation for me to extend to mySelf and others. I am so grateful for this invaluable resource. I've never began a New Year feeling so nourished and grounded."
~ Tara
Let's take a peek inside.
The Summit starts with an in-depth welcome where Anne, Pam, and Anna share their personal stories. Then we dive into the individual sessions.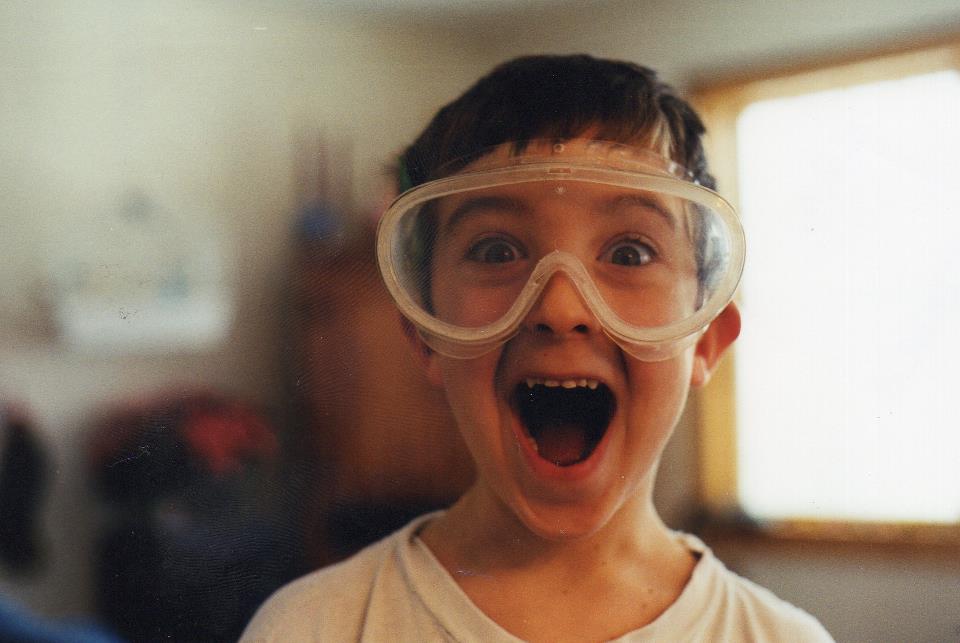 Session One with Anne Ohman: The Journey Begins Within
Our ability to truly SEE our children and Celebrate them for being Who They Are stems from our ability to truly See and Celebrate ourSelves. In this session, Anne helps you focus on what you need for this journey WithIn, and discusses the excess baggage and weight that you'll want to leave behind.
CHECK OUT THE FREE PREVIEW OF ANNE'S FIRST SESSION ONE VIDEO BELOW. JUST CLICK THE PREVIEW BUTTON.
Session Two with Pam Laricchia: The Flow of Unschooling Days
The flow of an unschooling child's day is incredibly different than that of a conventional school student. In this session, Pam dives into how we can learn to see our child's day through their eyes, and through the lens of unschooling.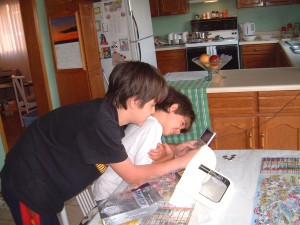 Session Three with Pam Laricchia: Living WITH Our Children
Picking up where her first session left off, Pam walks with you from understanding how to see challenging moments through our child's eyes to living that truth with your children every day. We go from 'this makes sense' to 'this is who I Am.'
Session Four with Anna Brown: It's All About Me

When challenges arise, the faster we can peel back those layers and deal with our baggage, the faster we are able to really be there for our children, partner or friends, to support them and help them live their best lives. In this session, Anna shares the hardest, yet most profound lesson she continues to learn on her unschooling and parenting journey: it's all about me.
Session Five with Anna Brown: These Are a Few of My Favorite Things
Anna shares some of her favorite ideas, philosophies, strategies and tools that help her be the person, partner and parent she want to be. These are tools you can apply to your daily life and see changes right away: deeper connections, more joy, and deep peace inside of yourself, all of which will reflect and shape the environment around you.
Session Six with Anne Ohman: Here, I Am
As we ~ parents and children ~ grow and expand, the very thing that we had created and attracted into our lives, that was absolute perfection at the time, also, eventually, becomes the thing that makes us feel stuck, stifled, and unable to completely BE Who We Are Meant to Be. Sharing her stories, insights and revelations, Anne invites you to Go WithIn again, to truly SEE and understand those times when our Inner Selves are requiring us to Be and Expand MORE.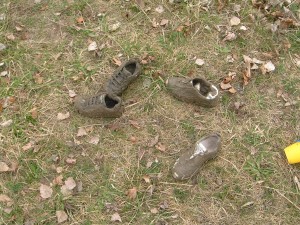 Session Seven: When the Climb Feels Steep
Anne, Pam, and Anna come back together for an in-depth discussion about how we use these ideas and tools in our everyday lives. What does it look like? What can we do when times are challenging and the climb feels steep?
Session Eight: The View From the Summit
As we reach the summit of our journey together, we take the time to look around. What do you see? How does it feel?
Frequently Asked Questions
Why is there an enrollment period?
The Summit content is completely self-paced but opening enrollment for only a short window, twice a year (spring and fall), allows us to deeply focus our attention on supporting the new participants as they work through the content. And once you're in, you're in forever. All new content added to the Summit in the future is yours for FREE.
What's the difference between the Summit and an unschooling conference?
In some ways, the online Summit is like a conference in that we've recorded for you the mainstays of that experience: an extended welcome; our three in-depth sessions, or talks; two panel sessions where the three of us discuss the challenges we often face on the climb as well as how our perspective changes as we reach the Summit; plus a closing session where we share some final thoughts. But it's also NOT like a conference in many ways. Most obviously, because you can revisit all the sessions, over and over. By revisiting the sessions, you will make new connections and gain new insights a few weeks—and a few months—later as you bring your now more-experienced self to the sessions. In another way, the content is available in various formats; absorbing ideas through different mediums can also spark new connections! Maybe you watch the video of a session one day, then the next week you listen to the audio version while you're out for a walk or doing the dishes, and the week after that you read the transcript in the early morning as you have a coffee (or tea!) before the kids wake up. Over time, you will come to more deeply understand the ins and outs of living unschooling with your family.
How long do I have access to the Summit content?
After registering, you have unlimited access to the Summit content for as long as you like - across any and all devices you own. You are free to follow your own flow, learn in your own time, and in your own way: video, audio, and text.
Is there any specialized software needed to participate?
None! Just internet access. It's compatible with any current browser, Mac, PC, or mobile device. And if you have slower internet access that makes streaming difficult, you can download the content once and work through it at your own pace.
What if I am unhappy with the Summit?
We would never want you to be unhappy! If you are not satisfied with your purchase, contact us in the first 30 days and we will give you a full refund.
Journey with us to a new way of seeing your child.
This course is not open for enrollment.